Freelance web app developer
Web apps and member portals that make your new business idea a reality.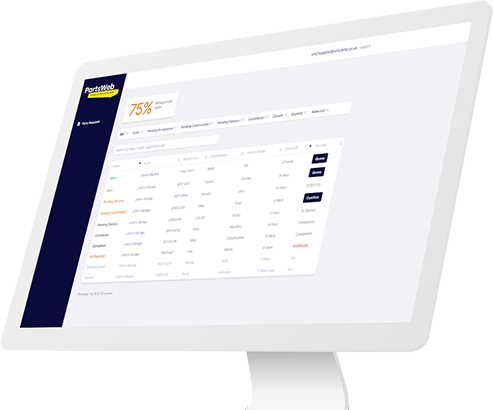 Member Login
Simple and secure user account login, registration, password resets will usually form a crucial part of your web app and I will ensure they are easy to use and cannot be tampered with.
Notifications
When a user interacts with your app you might need to fire off a notification to other users informing them about the event.
Your app can filter notifications such as email or SMS to only send to certain users or user types.
User Experience Planning
One of the most important parts of the design of your app is planning how the different types of users will flow through the journey, from registration to completion of tasks.
I can offer advice on how to improve the user experience (UX) to make the app is intuitive and tidy.
Roles and Permissions
As you start to add users to your application you will need to be able to manage what they can see and what they can create. By using permissions and assigning users to specific roles you can keep every one of the users in check.
UI Design
As well as the user experience in terms of the way the user moves though the app, I will play close attention the visual design of the application on all devices from mobile to desktop.
Database Query Design
It is quite common for application owners to need very specific data from your web app, and some of the conditions for that data might be complicated.
I have very good understanding of SQL which is the database language that will be used to get the exact results you need - quickly.
App Usage Reporting
One of the complicated database queries you might need to run is to get usage statistics from the all the user data over a specific time, or by a specific role.
I can allow you to view or generate data reports right from your own administration panel.
User Account Management
As an owner or administrator of a web app you will be dealing with users and roles all the time. Your admin panel will allow you to edit, suspend, promote and demote users as you see fit.